Ron & Sharon Evans
4880 Holm Rd
Placerville, CA 95667
TEL: 530-622-4677
Email:
Website Created and Maintained By

Jalene Channel Beemer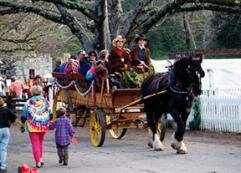 Carriages for Hire is a first class rental
service for all occasions. We have been providing
elegant carriages, classy wagons and antique cars and
trucks for special occasions since 1983.
Our rates are reasonable and include prep time, travel
and set up. For those on a budget, we also offer cart
rides in the Country from our Ranch in Pleasant Valley.
Let us help you plan for your Special Occasion!
Weddings Parties Social Events Advertising Grand Openings
Our rates range from $385.00 to $675.00 depending
upon the vehicle or horse requested and include prep
time, travel and setup with a 2-hour minimum. Local
rates encompass a 20-mile radius from our Barn in
Placerville and our time starts from the time we need
to be at the site to get ready. An hourly rate of $100.00
per hour applies after the 2-hour minimum and we
charge mileage for travel beyond the local 20-mile
radius. Prices do not include gratuity.
Self-insured and recipients of many safety awards from the NAHA (North American Horseman's Association).
Member in good standing with NAHA and CONA (Carriage Operators of North America).
Since 1968 we have also been a rental service to the
television and movie industry with any vehicle or
animal needed. Resume and credits available upon
request. Rates on industry rentals will vary, so E-mail
or telephone us for current quotes.
Plan ahead to include our service for your Special Day.
A non-refundable booking fee of $100.00 (applied to the
total fee) is all that is needed to hold the date. Balance
of fee is due on the day of service and may be paid in
cash or with a money order.
CONTACT US AND MAKE YOUR SPECIAL DAY A MEMORABLE

EVENT THAT WILL BE ENJOYED BY EVERYONE!!!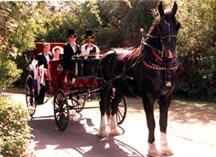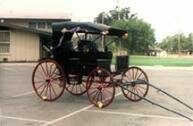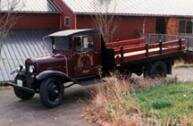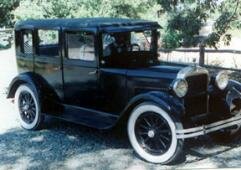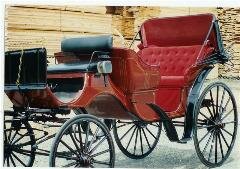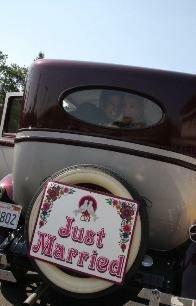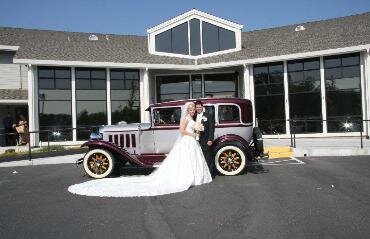 *** Click on Pictures of Carriages Below to See Larger Images ***