Ron & Sharon Evans
4880 Holm Rd
Placerville, CA 95667
TEL: 530-622-4677
Email:

Bonanza Friendship Convention, North Lake Tahoe

In September 2005, War Drum Jr portrayed "Cochise" (Michael
Landon's -- aka Little Joe Cartright's -- horse in the television show
Bonanza) along with Sharon Evans (his owner). Together, they raised
$300 at the Bonanza Friendship Convention in North Lake Tahoe.

This money was donated to the Hirshberg Foundation for Pancreatic
Cancer Research. Sharon and "Drummer" plan on doing more fund
raisers in the near future to help raise awareness and donations for
this dreaded disease. Fund raising dates are TBD.

People will have the opportunity to take photos with Drummer,
portraying Cochise and a life-sized cardboard cutout of Little Joe. This
will be done in honor of Michael Landon and Sharon's dad Bernie
Lewis, who both passed away from Pancreatic Cancer.


Crystal Hill Ranch
Fund Raising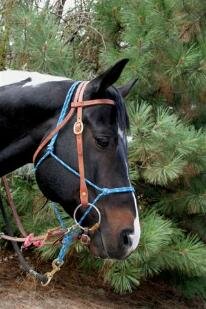 A Little About Sharon Evans


Since 1968, Sharon has been a Professional Animal Trainer, Coordinator,
Extra, and Consultant with the motion picture and TV industry. She has
provided numerous types of animals to production companies. Among her
many jobs with animals over the years, she had the privilege to work with
Michael Landon on "Bonanza" and then again as the dog trainer for Michael's
show "Little House On The Prairie."

Sharon Evans won an
AHA PATSY Award for Performing Animal Top Star of
The Year
in movie and TV work. The AHA (American Humane Association)
awarded animals and trainers this Prestigious "Animal Oscar" award for their
work in TV, commercials, and movies. When an AHA Agent was present on
the set and when animals were not harmed in the making of a film
production, they would be eligible for this nomination. To this day, AHA has
set the standard for safe and sane animal work in the industry by rating TV
shows and movies Acceptable or Unacceptable according to their standards.
Sharon received this award for working with and training "Midnight" the cat. He
appeared in the opening trailer of CBS Mystery Theater in the 1970's.

In 1997, Sharon was presented the NAHA Horsewoman of Distinction award
by North American Horsemans Association. This national award is issued
every year by this organization to recognize one notable horseman,
horsewoman, and horse artist of the year.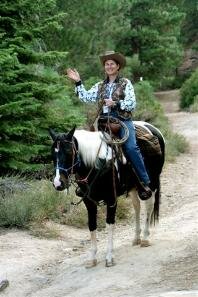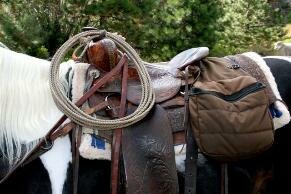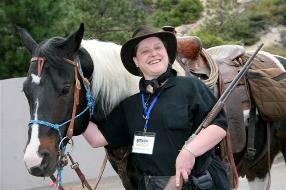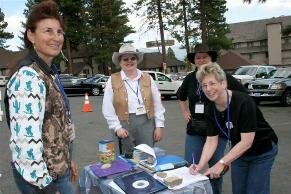 Our Mission Statement


Sharon Evans and War Drum Jr. are doing fund raisers in honor of Michael
Landon and Sharon's dad, Bernie Lewis, who both passed away from Pancreatic
Cancer. It is our intention to help raise awareness and money for the much

needed research for a cure, so that other families may have hope for the future.
Sharon Evans and Michael Landon
on the set of "Little House On The Prairie"