Greetings and welcome to Crystal Hill Ranch – your ultimate destination for relaxation, adventure, and unforgettable memories! Nestled in the heart of pristine landscapes, our ranch offers a one-of-a-kind experience for families, couples, and solo travelers seeking a taste of the great outdoors.
At Crystal Hill Ranch, we pride ourselves on providing our guests with the perfect blend of comfort, convenience, and excitement. Our well-appointed accommodations, featuring cozy cabins and spacious lodges, are designed to make you feel right at home. Each dwelling is fully equipped with modern amenities to ensure a comfortable stay, while the surrounding natural beauty creates an atmosphere of tranquility and serenity.

Our ranch is a haven for outdoor enthusiasts, offering a plethora of activities tailored to suit all ages and interests. Whether you're an avid horseback rider, a wildlife lover, or simply looking to unwind amidst nature, Crystal Hill Ranch has something for everyone. Some of the exciting activities you can enjoy during your stay include: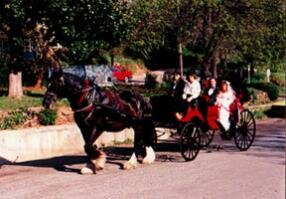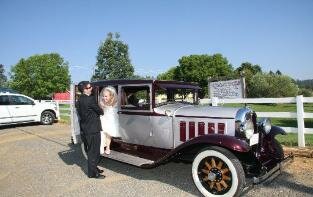 Horseback Riding: Explore the scenic trails of the ranch on horseback, accompanied by our experienced guides. Our well-trained horses are suitable for riders of all skill levels.

Hiking and Nature Walks: Immerse yourself in the breathtaking beauty of the area as you embark on guided or self-guided hikes through our diverse trails, each offering a unique perspective of the local flora and fauna.

Wildlife Watching: Observe and learn about the diverse wildlife inhabiting the ranch and its surroundings. From deer and elk to birds of prey, you'll have ample opportunities to witness these magnificent creatures up close.

Fishing: Try your luck at catching a variety of fish in our well-stocked ponds and nearby streams, or simply enjoy a peaceful afternoon by the water.

Farm Activities: Experience the authentic ranch life by participating in our daily farm activities. From feeding the animals to collecting eggs, you'll gain a deeper appreciation for the hard work and dedication required to maintain a thriving ranch.
As you plan your visit to Crystal Hill Ranch, we invite you to explore our website for more information on our accommodations, activities, and special events. We look forward to hosting you and creating lasting memories during your stay. Don't hesitate to contact us if you have any questions or need assistance with your reservation.
Welcome to Crystal Hill Ranch – where adventure, relaxation, and unforgettable experiences await you!